PA man applies for new PPP loan while out on bail for prior PPP loans
The pandemic year brought on a lot of new behaviors. For one Pennsylvania man, that included applying for Paycheck Protection Program (PPP) loans. Again and again and again—even though he allegedly did not qualify for any of them.
Randy A. Frasinelli, who is awaiting trial on charges of bank fraud and money laundering, applied for and received initial multiple PPP loans totalling nearly $4 million. And after his accounts were seized and charges filed for fraud and money laundering related to those loans, he applied for a fifth PPP loan, and then for a sixth while out on bond from the fifth allegedly fraudulent application. His last two applications added approximately $2 million to his total PPP haul.
According to District Court affidavits, Frasinelli used the small-business relief loans to purchase multiple luxury vehicles, gold bars, silver coins, and other luxuries. Investigators allege that he did not use the loans for Covid-related small-business survival.
Part of the mystery of Frasinelli's successful applications for the fifth and sixth loans is how his applications were approved even though he had been charged with bank fraud for prior PPP loans. Authorities also do not yet seem to understand why the first four applications received approvals, given that the businesses claimed by the applicant may have been primarily in name rather than actuality in terms of employees, payrolls, etc.
While no one is currently alleging wrongdoing aside from Frasinelli's own actions, the apparent ease with which he applied for and received allegedly fraudulent loans has observers wondering about the effectiveness of controls in the application process.
______________________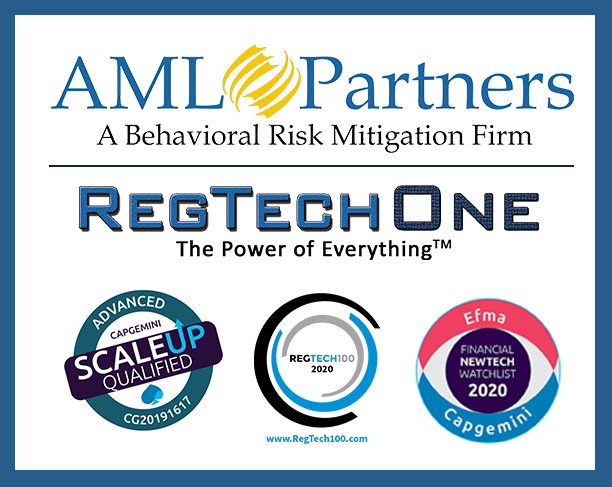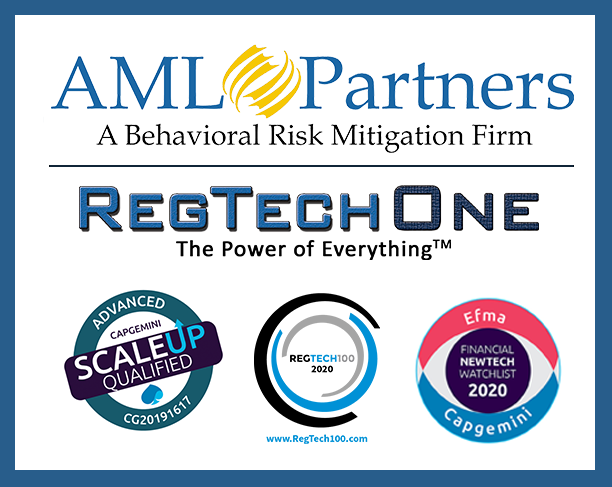 Key Risk Indicators–created by you and managed by RegTech platform–transform your Risk and Compliance
The power of Key Risk Indicators in AML Partners' RegTech One platform for GRC will blow you away. AML Partners designs GRC and AML software solutions that transform the work of horizontalGovernance, Risk, and Compliance. With AML Partners' platform technology for RegTech, AML and GRC software solutions are easier, faster, and so much more efficient. Contact us today to learn how platform technology and our SURETY-CDD and related AML tools can transform the efficiency and effectiveness of your unique GRC and AML Compliance efforts.  Contact us today to learn more or schedule a demo of SURETY-CDD or the RegTech One platform. With extraordinary configurability and built for API extensibility, the RegTech One platform powers a range of AML/KYC tools but also CECL workflows, vendor management, cyber risk workflows, FCPA workflows, and so much more. RegTech One: For your institution's Network of Applications and Ecosystem of Permissioned Data.