FinCEN, others urge innovation and tech to deter financial crime
Embracing technology and innovation is central to the fight against money laundering, terror financing, and financial crimes. That was one of the main messages of FinCEN director Ken Blanco at this week's ACAMS conference in Florida.
Other regulators speaking at the conference echoed that theme, according to Sam Rubenfeld of the Wall Street Journal. Officials and regulators from across the spectrum—whether FDIC or FinCEN or the Office of the Comptroller of the Currency—stressed the importance of the U.S.'s role in leading with technology and innovation to improve analysis and prevention of financial crimes.
AML Partners' CEO Frank Cummings remembers well the days when most every institution relied on jam-packed manila folders and row upon row of filing cabinets: "That was a tough way to do the work of Compliance," Cummings said. "We are in a different world now—a world where institutions can choose fully digitized, automated, extensible, and comprehensive systems. At AML Partners, we just launched RegTech One, our do-everything platform for pretty much every eGRC and Compliance need. With a RegTech platform, institutions leverage the platform's ground-up configurability and its extensibility through APIs. Users construct their own system perfectly suited to their institution'sf distinct needs."
Cummings described how the RegTech One platform includes workflows for end-to-end AML/CTF Compliance, Current Expected Credit Loss (CECL) tracking and analysis, vendor management, a Foreign Corrupt Practices Act workflow, and more.
"With a platform like RegTech One, institutions have a one-stop shop where their every eGRC need is located, configured, and used on a single platform. With a unified user interface. With extraordinary configurability and extensibility. With cross-module data sharing. Etc. etc.," Cummings said. "This platform is an approach that achieves what regulators are talking about relative to AML and preventing financial crimes, and it's an approach that also transforms effectiveness, efficiency, transparency, and customer service for financial institutions."
________________________
Global Software Ecosystem for AML/CTF and BSA/AML
The stakes of global AML Compliance for AML/CTF and BSA/AML are higher than ever. Contact us today to explore how our end-to-end AML Ecosystem SURETY Eco and the SURETY modules –powered by the RegTech One platform–can transform the efficiency and effectiveness of your unique AML Compliance efforts. SURETY Eco includes fully integrated modules for CDD/KYC on-boarding, behavior/transaction monitoring, and sanctions screening. And AML Partners simplifies your end-to-end fully integrated AML Compliance efforts even further with an optional Subpoena Search module for FinCEN 314a and similar subpoena searches. Contact us today to learn more or schedule a demo of SURETY Eco, the AML Ecosystem powered by the RegTech One platform. With extraordinary configurability and built for API extensibility, the RegTech One platform powers not only an end-to-end AML ecosystem but also CECL workflows, vendor management, cyber risk workflows, FCPA workflows, and so much more.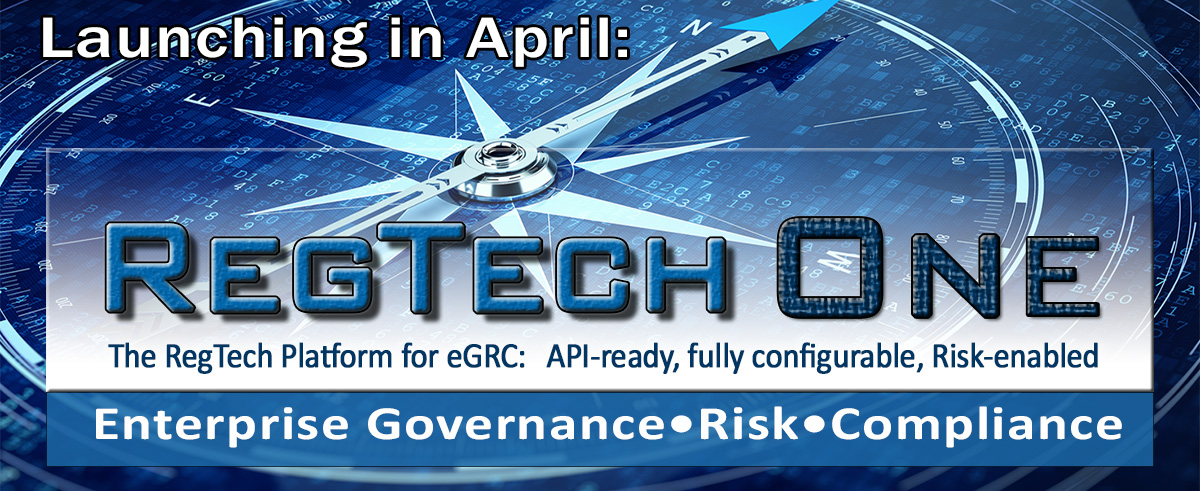 SaveSave
SaveSave
SaveSave
SaveSave