Banks work to identify and prevent front companies evading sanctions on Russia and others
Stiff sanctions against Russia have resulted in more and more sophisticated efforts to evade them, according to panelists at a Wall Street Journal forum. And that is requiring financial institutions to improve their KYC and transaction-monitoring analyses to recognize likely sanctions violations.
Strategies developed by Iran and North Korea leverage the use of front companies to evade sanctions. Banks face what the Journal describes as a "cottage industry" of front companies seeking to help sanctioned countries and their businesses move products at will.
The prevalence of front companies pushes banks to emphasize their best thinking regarding AML Compliance practices of KYC/CDD and ongoing due diligence about what customers' products are used for and where they will end up. A common example, according to panelists, is having obvious business products delivered to residences rather than logical business destinations.
One panelist described his bank as monitoring for concerning IP addresses, website extensions, and phone numbers in their efforts to recognize suspicious behaviors. Russia's war in Ukraine shows how complex that kind of monitoring can be. Bank clients can do business with Ukrainians to help Ukraine, but they cannot do business in Ukraine that would support the Russian war effort, part of which is based in captured territory.
AML Partners' CEO Frank Cummings said these types of challenges are why he emphasizes the importance of behavior monitoring as key to elevating the detection of suspicious activity.
"Establishing expected legitimate behaviors and then taking a holistic approach to automated monitoring for Key Risk Indicators stops the crime," Cummings said. "For example, our own holistic approach allows institutions to define the risk indicators by querying any and all data they have access to. The 800-pound gorilla in every investigation is understanding the context. Using augmented data to dive more deeply gives dimension to questions of context—like why, how, who, and when."
_____________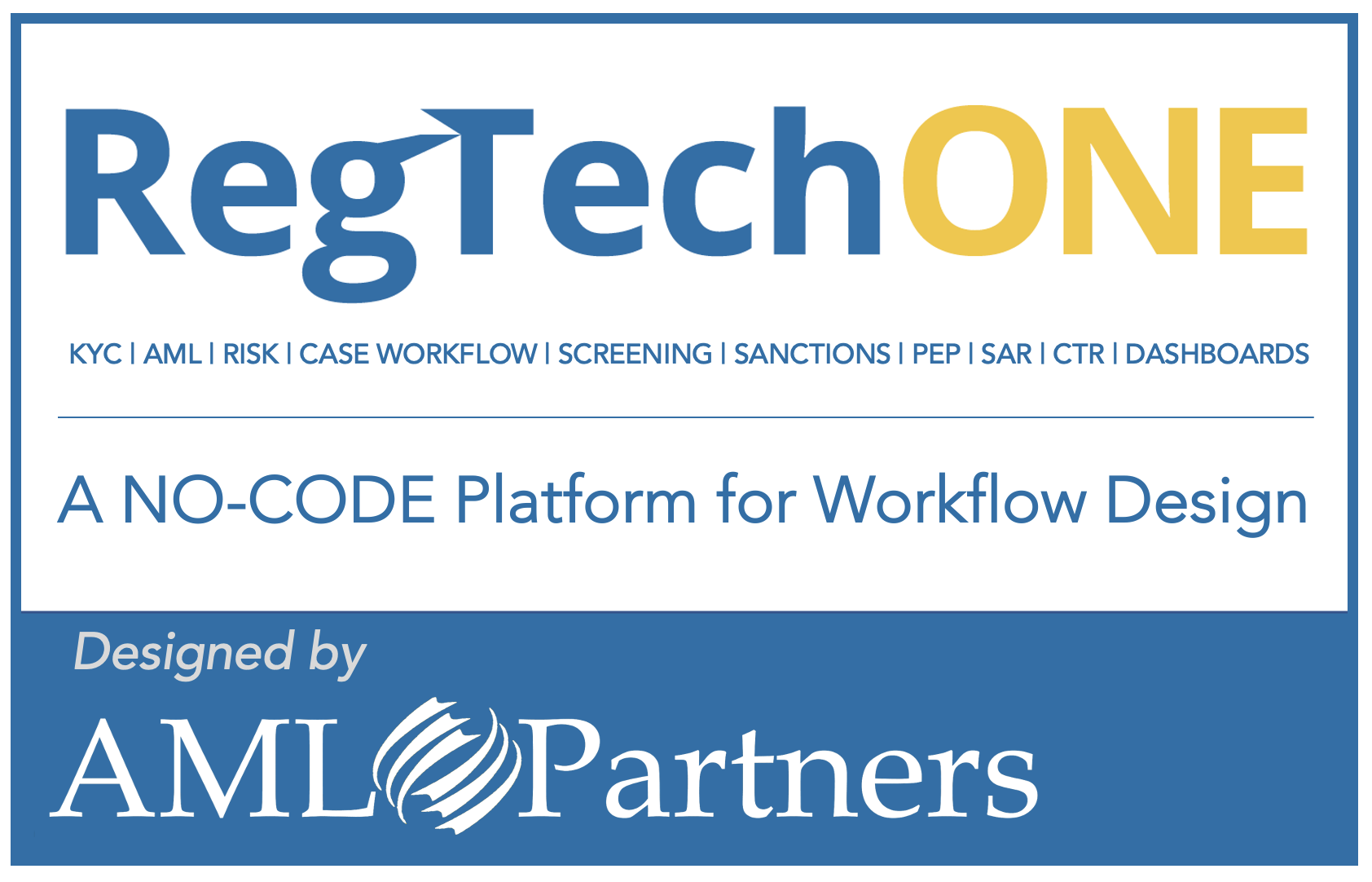 Governance, Risk, and Compliance: Software solutions that transform results, costs, and efficiency
AML Partners designs GRC and AML software solutions that transform the work of Governance, Risk, and Compliance. With AML Partners' platform technology for AML Compliance and RegTech, AML and GRC software solutions are easier, faster, and so much more effective and efficient.  With extraordinary configurability and built for API extensibility and Business Intelligence, the RegTechONE platform powers a range of end-to-end AML/KYC tools but also Dynamic Case Management, vendor management and risk, cyber risk workflows, FCPA workflows, and so much more. RegTechONE: For your institution's Network of Applications and Ecosystem of Permissioned Data. Contact us today for more information and to schedule a Proof of Concept demonstration.