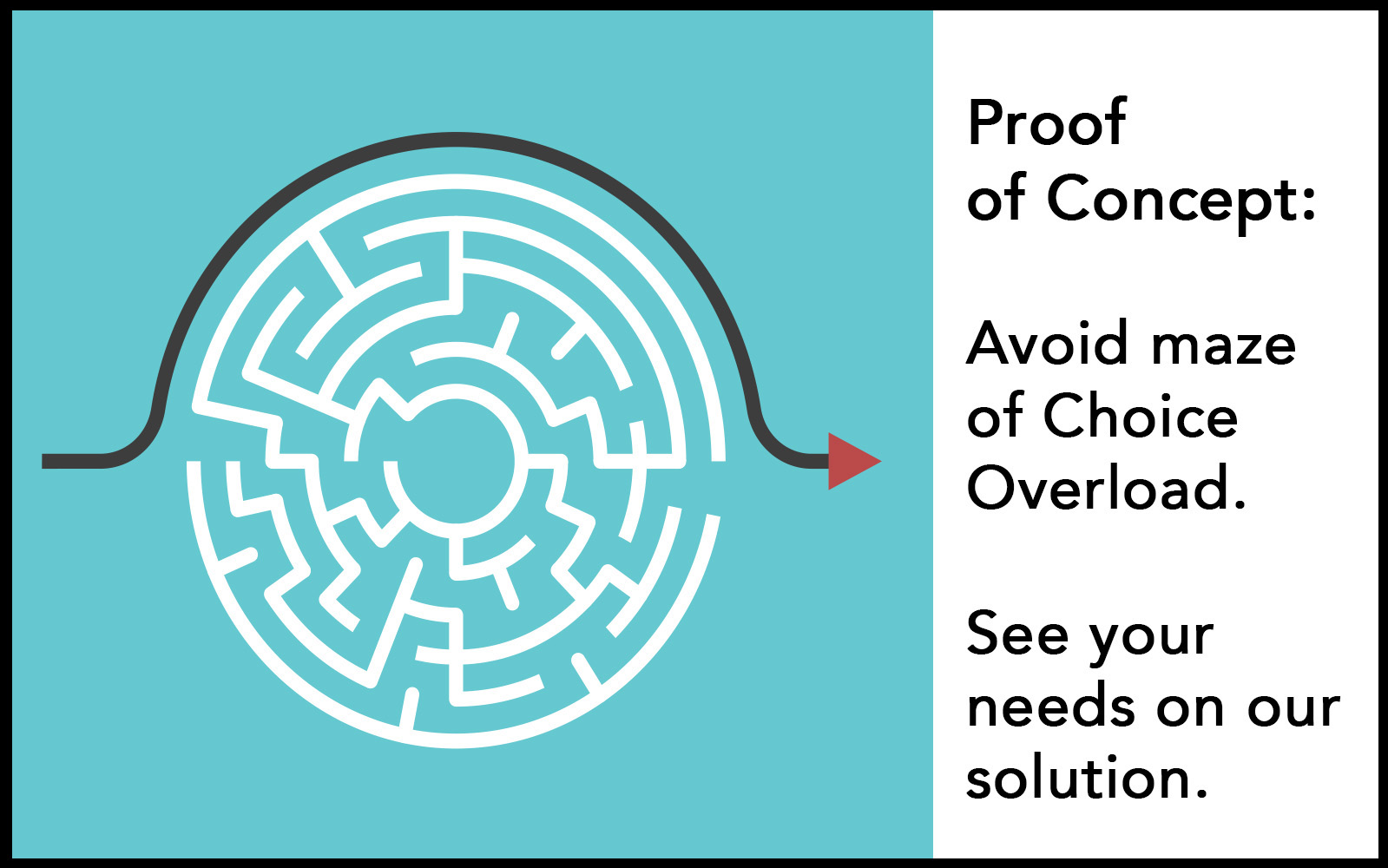 Proof of Concept: With RegTech AML solutions, seeing is believing–don't settle for less
By Jonathan Almeida, Global Head of Sales
"Choice overload" is something many of us confront every day—too many choices of toothpaste or detergent or even RegTech solutions– with too little sense of what differentiates each option. Proof of Concept testing is AML Partners' antidote to "choice overload." And it is also an opportunity for us to build trust with our prospective customers.
In years prior, providing Proof of Concept (POC) was logistically and financially impossible for RegTech vendors. But with advances in No-Code and platform technologies, delivering a POC to potential customers just requires an understanding of an institution's needs and pain points and then some quick configuration work to align our RegTech solutions—true solutions– to those precise needs.
With a No-Code platform, we can demonstrate what one of your own workflows looks like in our own RegTechONE platform solution. With a Proof of Concept, you gain an actual view into your world if you were to deploy RegTechONE. It's a bit like if you could try every tube of toothpaste while you were standing in the drugstore aisle—at point of purchase, you would be confident you chose wisely.
Proof-of-Concept Experience for AML software
Because we designed the RegTechONE platform to conform via configuration to your needs and processes, we start the conversation by learning about your processes and frustrations relative to your AML Compliance and GRC commitments. And with a demo configured specifically for you, you will see in real time how RegTechONE handles your own work and solves your own pain points. You will experience the start of your new RegTechONE world, a world light years beyond out-of-the-box applications.
Comprehensive Customer Support for AML software
Providing Proof of Concept is just one part of our efforts to meet the needs of our customers. We work with a top strategic partner to provide hosting and server management in any cloud that a customer chooses. And we can provide application managed services, as well. Customers who choose application managed services can access a one-on-one expert to design and create new workflows, expand the institution's Network of Applications, and configure and manage their Ecosystem of Permissioned Data.
In today's world of Choice Overload at every turn, Proofs of Concept can be a game-changer. And it's a core feature of how we at AML Partners strive to meet the needs of our customers, each of whom deserves GRC and AML Compliance solutions that can adapt to their unique needs.
---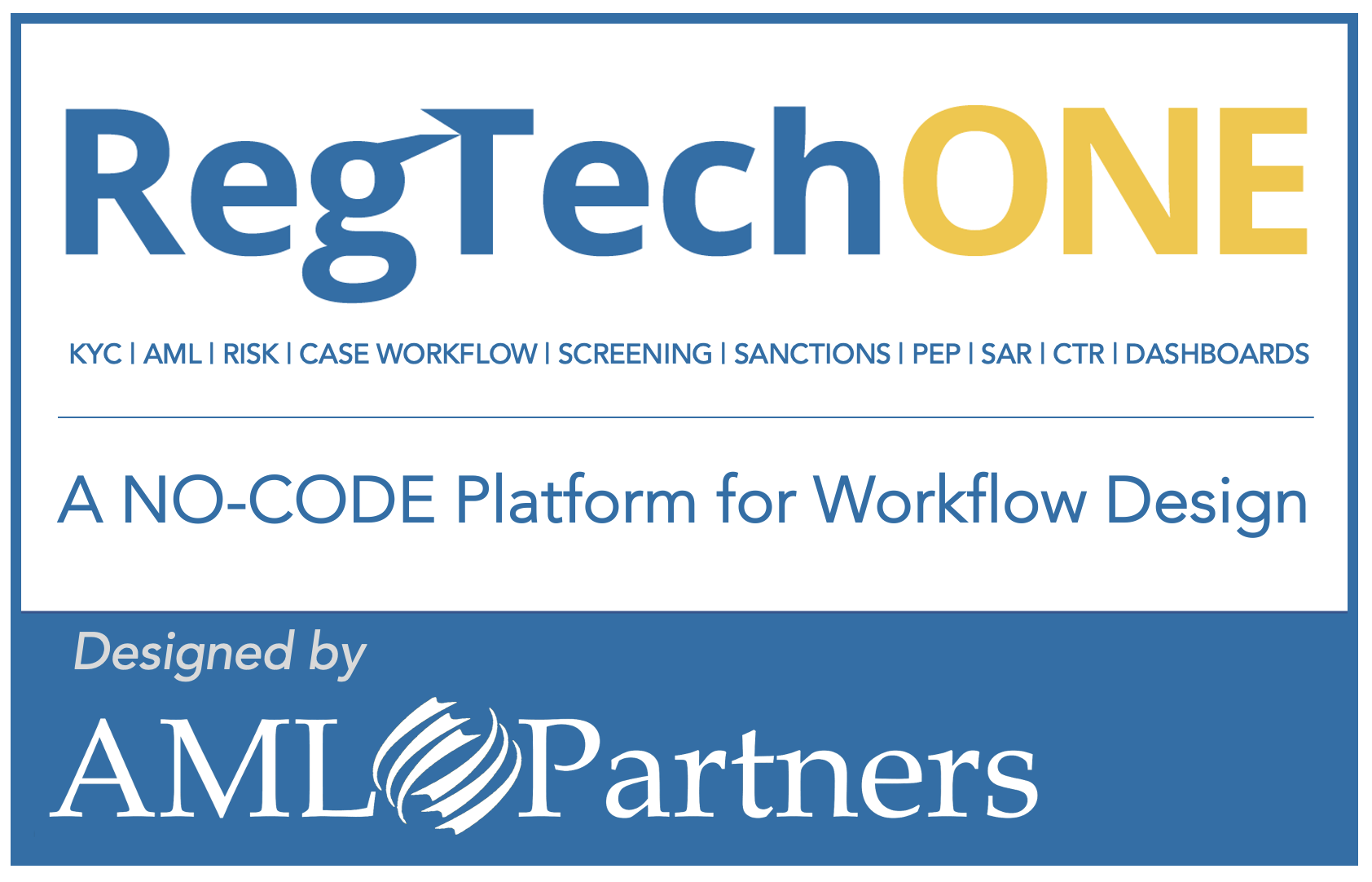 Complete AML software solution–KYC software, transaction monitoring software, AML screening
With AML Partners' platform technology for RegTech, updating and upgrading your AML and eGRC software solutions is easier, faster, and much less expensive. Contact us today to explore how platform technology and our end-to-end AML Ecosystem powered by the RegTechONE platform–can transform the efficiency and effectiveness of your unique AML Compliance efforts. RegTechONE software for AML Compliance includes fully integrated modules for CDD KYC software for on-boarding, behavior and transaction monitoring software, and sanctions screening software for comprehensive AML screening. And AML Partners simplifies your end-to-end fully integrated AML Compliance efforts even further with an optional Subpoena Search module for FinCEN 314a and similar subpoena searches. Contact us today to learn about our proof-of-concept option or schedule a demo of RegTechONE, the AML software ecosystem. With extraordinary configurability and built for API extensibility, the RegTechONE AML software platform powers not only an end-to-end AML software solution but also vendor management, AML client lifecycle management, eKYC Golden Records, Perpetual KYC, and so much more.