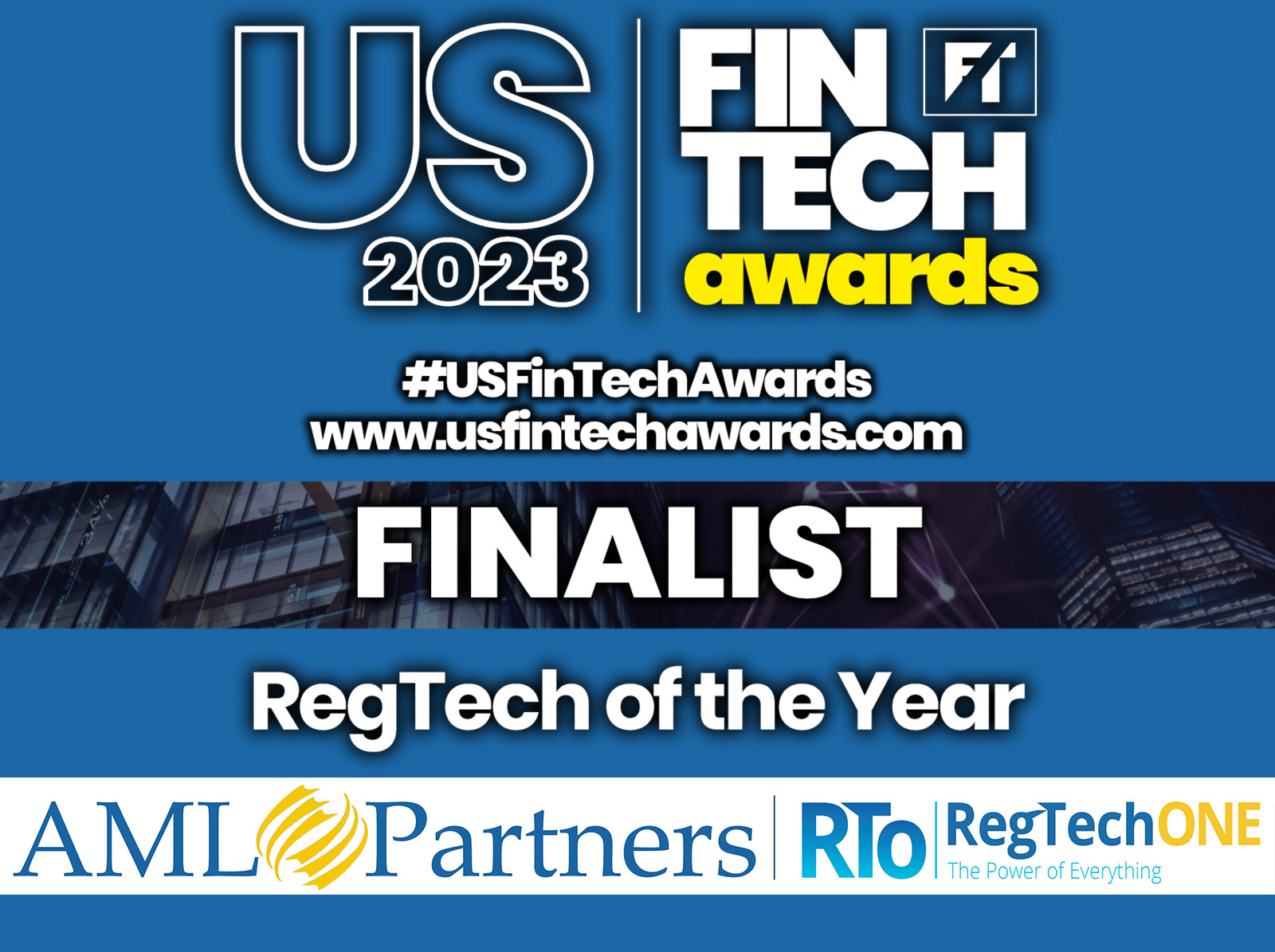 AML software platform a powerhouse of AML Compliance software and Risk Management tools
AML Partners and its RegTechONE platform for AML and GRC has been named a finalist for RegTech of the Year in the 2023 US FinTech Awards.
RegTechONE is "the power of everything" in AML and GRC. A flexible and powerful no-code software platform, RegTechONE delivers exceptional AML Compliance software solutions as well as comprehensive Governance, Risk, and Compliance solutions. RegTechONE is the single RegTech platform for every GRC solution. And with true no-code configurability and platform agility, end-users configure RegTechONE to their precise requirements.
RegTechONE software includes KYC CDD software, Transaction Monitoring software, Sanctions Screening software, and FinCEN 314 Subpoena Search software. Financial institutions can choose stand-alone AML software modules on RegTechONE, or they can opt for fully integrated end-to-end AML Compliance software.
Multidimensional Dynamic Risk, API integrations
One of the features that sets RegTechONE apart from its competitors is its powerful Risk Engine. End-users configure the Risk Engine across various dimensions. Users may combine any number of weighted-average and simple-summation models to feed as many models as they require.
RegTechONE for AML and GRC provides endless options for API integrations. Users choose the embedded RegTech platform features and functions that most suit their needs. And financial institutions can integrate additional apps, tools, and data-subscription interfaces via API. RegTechONE's regtech platform architecture enables myriad configurations, extensions, and use cases specific to each institution's precise needs.
To learn more about how the RegTechONE software platform for AML Compliance and GRC can solve your AML and GRC challenges, contact us. Take advantage of our Proof of Concept in RegTech and KYC/AML Solutions to learn more. Financial institutions can also schedule proofs of concept to see how RegTechONE can transform the work unique to them.