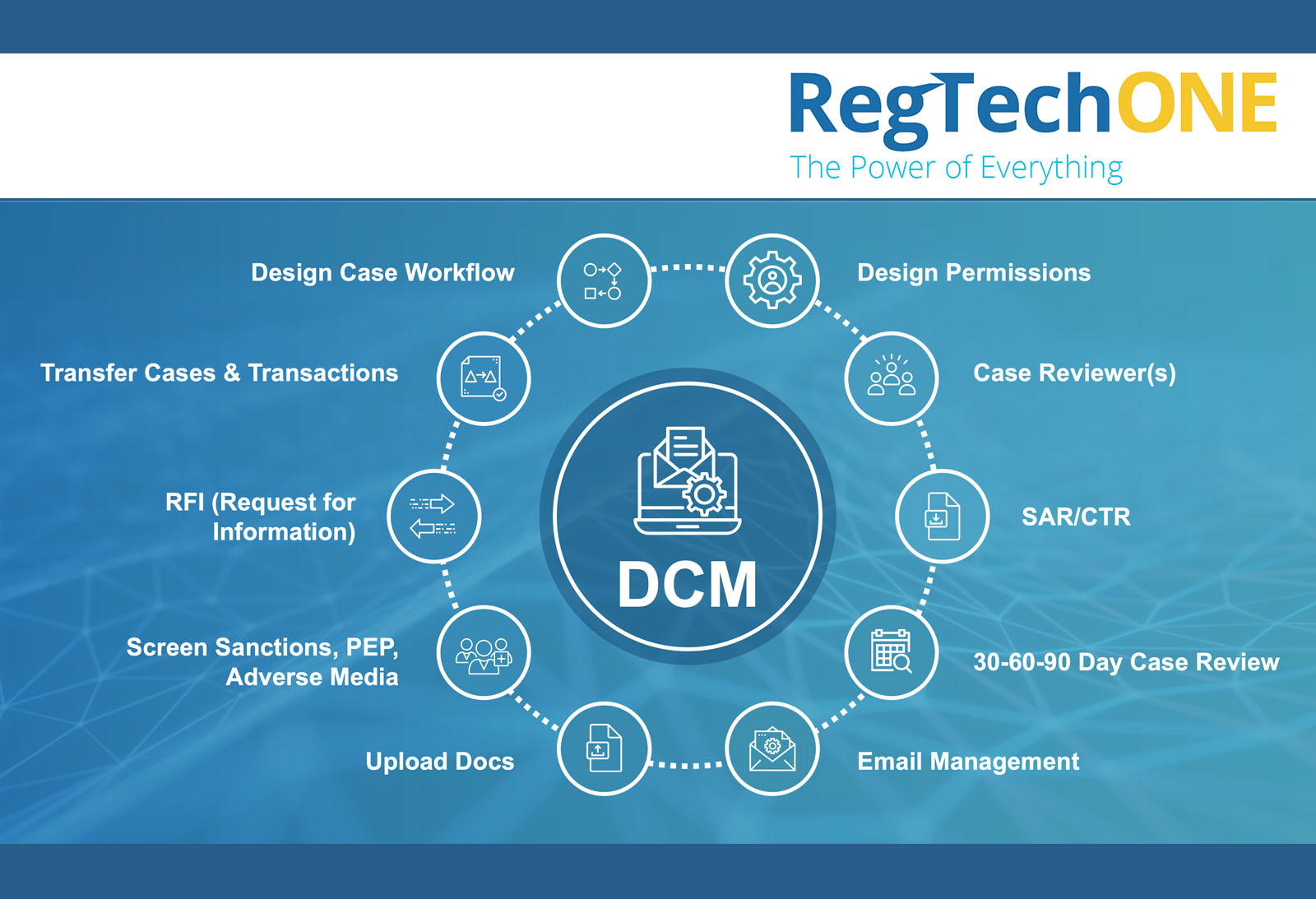 Take advantage of built-in Dynamic Case Manager to improve effectiveness, efficiency of case work
With RegTechONE, Dynamic Case Management begins as soon as you log into the system and ends when you log off. RegTechONE is an AML Compliance solution and GRC tool with Dynamic Case Management in its digital DNA.
In RegTechONE, users leverage the system's Dynamic Question Management, its triggering system, its Action and Event Rules Engine, its dynamic workflows, its Multidimensional Dynamic Risk Engine, its Holistic Screening and Matching Engine, its email-notifications system, and its end-user drag-and-drop configurability.
RegTechONE's Dynamic Case Management allows end-users to use configure via drag-and-drop workflows. End-users align RegTechONE with their institution's Enterprise Risk Assessment, and they create workflows and use automation tools for case management.
That no-code configurability enables end-users to create customized case-management workflow.
With RegTechONE, users configure their system to align to their exact specifications—with escalation protocols, multiple-approval safeguards, workflow acceptance, dynamic notifications, screening preferences, and more. These options mean that each case is managed effectively, efficiently, and in full compliance with all rules and regulations.
In essence, Dynamic Case Management in RegTechONE's digital DNA provides users the power to execute automatically their best thinking relative to their institution's Risk-based Approach. With RegTechONE, the system automatically workflows every case based on end-users' initial planning and set-up. Institutions who choose the RegTechONE platform are no longer simply reacting—they are proactively mitigating their risk case by dynamic case.
---