Chartis RiskTech Quadrant® names AML Partners a Category Leader for KYC Solutions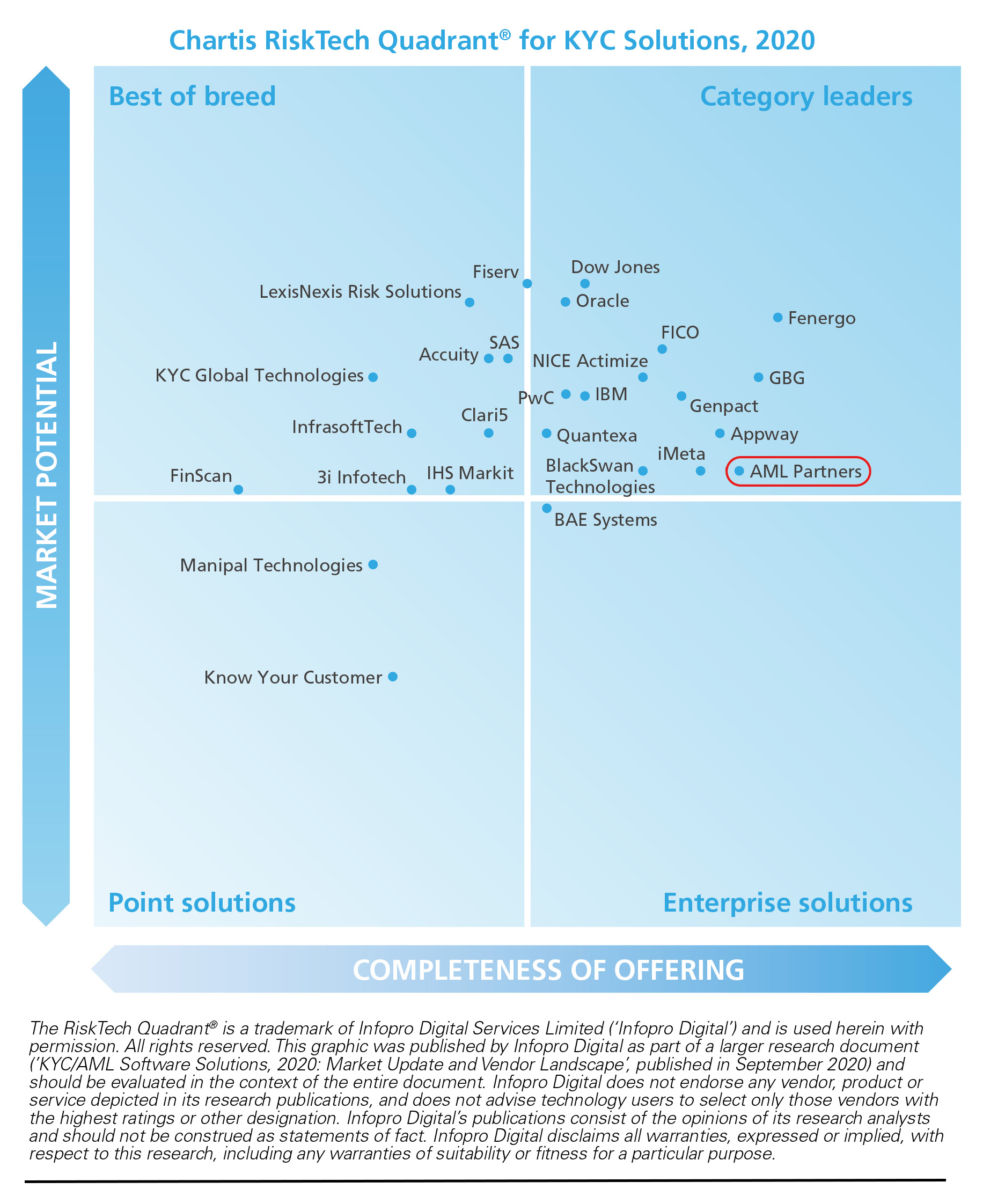 High praise for AML Partners' innovations in SURETY-CDDTM and RegTech OneTM
Innovation in GRC and AML/KYC drive product design at AML Partners. And Chartis' new 2020 rankings for KYC Solutions confirm it.
Chartis' 2020 RiskTech Quadrant® awarded AML Partners a 'Category Leader' ranking for KYC Solutions. The ranking by Chartis is especially exciting for AML Partners as it has bootstrapped its way to best-in-breed technology in GRC and AML/KYC.
"We are thrilled with this recognition," said CEO Frank Cummings. "AML Partners is a bootstrapped company with big aspirations—and bigger accomplishments. Every day, we strive to innovate in GRC and KYC so that our customers have the highest performing, most extraordinarily configurable software in the industry."
Cummings describes how he and co-founder Jonathan Almeida worked shoulder-to-shoulder with Compliance professionals for years in New York as consultants for international branches of foreign banks—the most heavily regulated banks in the world.
Cummings said that that time in the Compliance trenches soon after the 9/11 attacks provided him and Almeida with tremendous insight into what financial institutions and Compliance officers most needed in their tech solutions for KYC/AML and GRC. Keeping financial crime out of the international banking system was—quite literally—a life-or-death challenge.
"The Chartis 'Category Leader' ranking is a direct result of our in-person expertise gained early at the offices of our first customers," Cummings said. "We learned very quickly what made the work of Compliance and GRC most difficult, and we designed our technology to make Compliance as effective and efficient as possible. We innovate in order to create products that we ourselves would purchase if we were in the role of Chief Compliance Officer or Auditor."
______________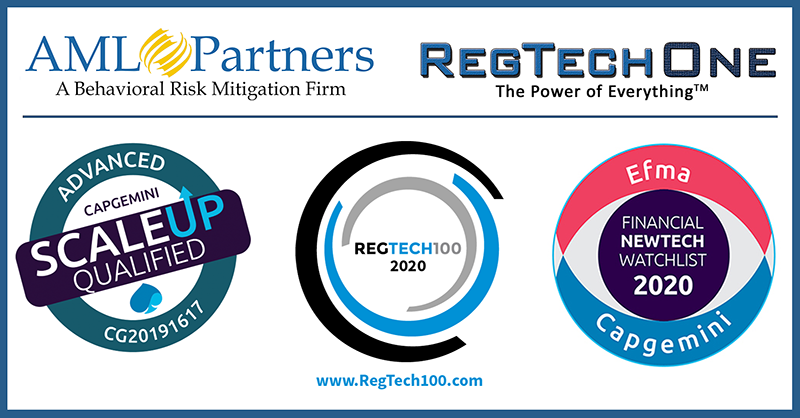 Governance, Risk, and Compliance: Software solutions transform results, costs
AML Partners designs GRC and AML software solutions that transform the work of Governance, Risk, and Compliance. With AML Partners' platform technology for RegTech, AML and GRC software solutions are easier, faster, and so much more efficient. Contact us today to learn how platform technology and our SURETY-CDD and related AML tools can transform the efficiency and effectiveness of your unique GRC and AML Compliance efforts.  Contact us today to learn more or schedule a demo of SURETY-CDD or the RegTech One platform. With extraordinary configurability and built for API extensibility, the RegTech One platform powers a range of AML/KYC tools but also CECL workflows, vendor management, cyber risk workflows, FCPA workflows, and so much more. RegTech One: For your institution's Network of Applications and Ecosystem of Permissioned Data.