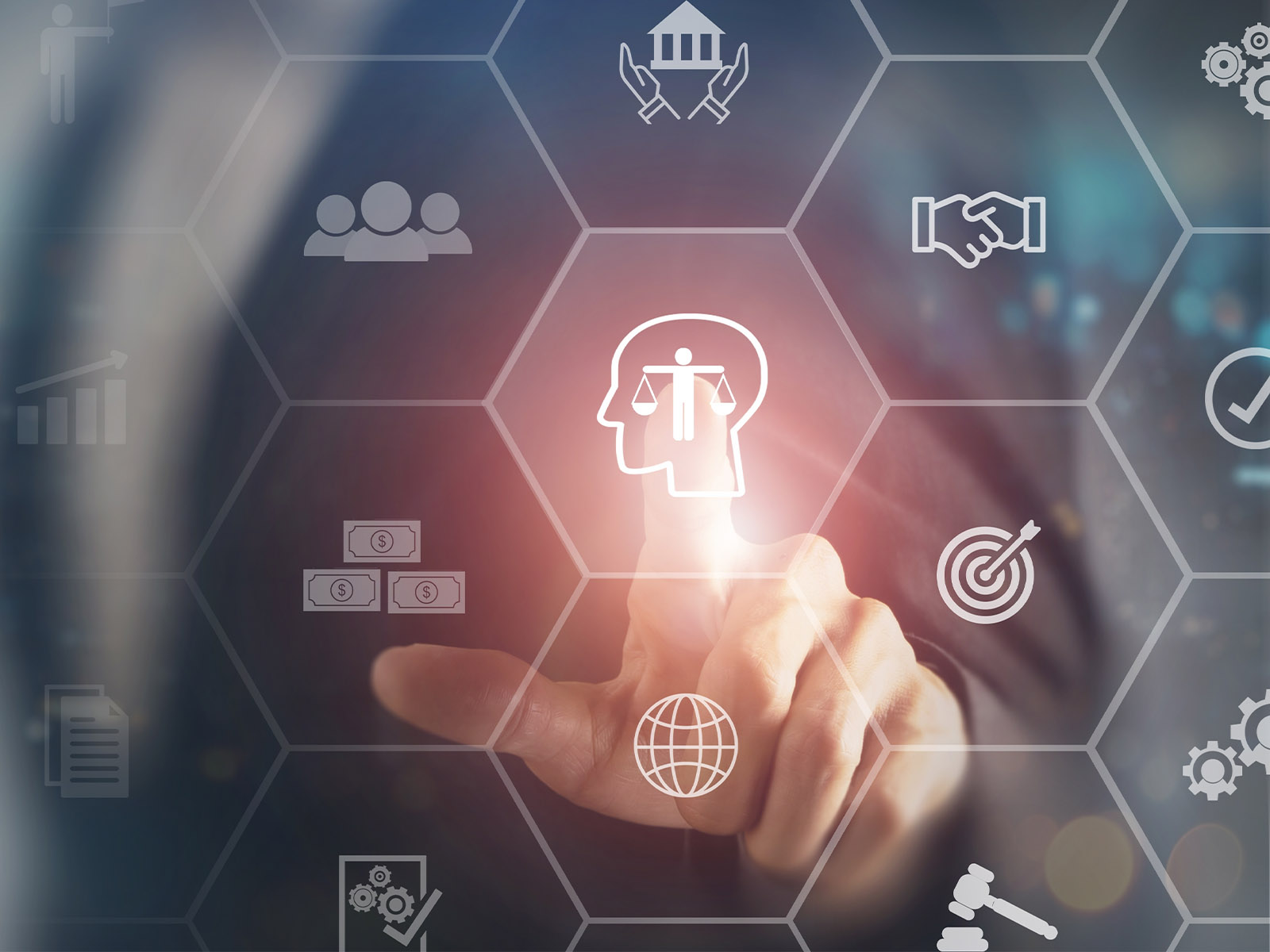 Choose comprehensive AML screening–PEPs, sanctions, adverse media, vendors, employees
The best KYC solutions require the best AML sanctions screening software. Your sanctions screening solution should screen for PEPs, sanctions, and adverse media. And financial institutions should also be able to screen vendors and employees.
Peak sanctions screening software also includes robust whitelisting, de-duplication, and secondary screening. Sanctions screening software should deliver peak results with minimal false positives and sanctions-screening efficiency overall. (To learn more about key to efficiency sanctions screening, check out this article on whitelisting, deduplication, and secondary evaluation.)
AML screening software should catch efforts to deceive
Inadequate screening can be a regulatory nightmare for financial institutions. AML Compliance programs protected by RegTechONE's sanctions screening software gain access to five screening algorithms. With advanced algorithms for sanctions screening, users catch efforts to subvert the system.
AML Compliance professionals know the challenges: misspelled names, intentional misrepresentation of names, adding special characters to deceive a filter, etc. Strong sanctions screening software can help identify both unintentional human error and intent to deceive.
AML Partners' CEO Frank Cummings is proud of his team's advances in sanctions screening for AML Compliance and for countering the financing of terror. Cummings said the company's expertise in the field of Risk and AML/CFT has been key. That expertise helps develop sanctions screening software that aligns precisely to the needs of AML Compliance.
"Financial institutions need KYC solutions and sanctions screening software that not only achieves regulatory compliance but that also minimizes the time and money required for AML Compliance," Cummings said.
"With screening, problems can arise with something as simple as misspelling a name," he said. "A person might intentionally change the name's gender–for example, Roberto to Roberta. Using some algorithms, you'll be buried in false positives. The perpetrator is hoping you'll just miss the sanctioned name because it is buried among the false positives."
AML sanctions screening software should include powerful remediation for false positives
Financial institutions should assess their AML screening software for its ability to remediate false positives. Something as simple as the misspelling of a name can generate an avalanche of false positives.
Cummings said this type of misrepresentation can overwhelm the system: "You might be talking about 1,200 false positives for a single transaction," Cummings said.
"This type of standard screening can swamp AML Compliance professionals and cost an institution tremendous amounts of time and money," Cummings explained.
In contrast, RegTechONE's collection of advanced algorithms helps financial institutions short-circuit the avalanche of false positives. Users configure the algorithms to meet their specific needs and by using the advanced whitelisting feature. With advanced whitelisting, users can whitelist from the OFAC UID level all the way down to weak a.k.a.'s. This critically important feature helps an institution dramatically reduce the occurrence of false positives and thereby zero in on the transactions that actually present true risk for AML/CFT, according to Cummings.
Integrate sanctions screening software with KYC solution, transaction monitoring, and FinCEN 314a
RegTechONE Sanctions Screening software can be used as a stand-alone application or it can operate as a part of the RegTechONE platform's end-to-end AML Compliance software modules. The RegTechONE platform for AML includes the RegTechONE KYC solution, transaction monitoring software, sanctions screening, and FinCEN 314a software. And users may configure for exceptional use cases like eKYC Golden Record, Perpetual KYC, AML Case Management, and more.
---